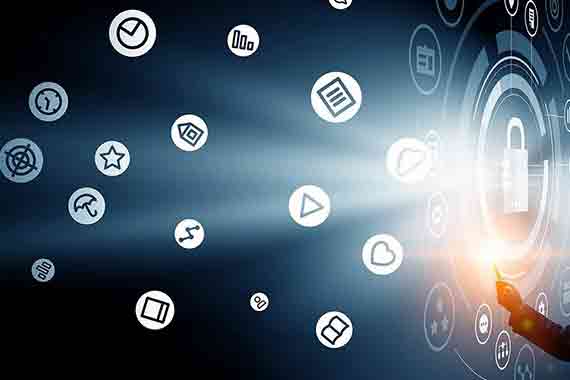 The Internet and digitization are accelerating the rate of transforming multiple industries, one of which is the intelligent vending machine market. Vending machines have long been a convenient and low-cost vehicle for shrinking an entire store into a refrigerator-size revenue generator. However, most vending machines as we know it today were not always this way, they have had a long history and have made a substantial amount of headway. The automated machines are exponentially user friendly as compared to the past and continue to make a significant amount of progress.
Smart vending machines are the advent of technology; these vending machines have adaptable, feasible and user-friendly features for the ease of the customer. These instruments now introduce newer technologies such as digital touch display, internet connectivity, digitally advanced payment solutions and digital signage.
We have adapted ourselves to the new technical knowledge that is applied and later, we customized it to the Indian palate.We renewed our technology to suit the digitization and achieve maximum comfort of our customers.
This set of complex technology generates ease in utility, which compels consumers to switch to our services. Starting with our payment solutions- we permit the use of debit/ credit card to our customers who prefer cashless and wireless transactions. Our machines additionally accept high denominations and dispense the exact tendered change. We offer a large selection of products with a real-time inventory status that ensures products are never out of stock. The renowned Touch Embedded System which is lean and has an understated design lends to the elegance of the office interiors. At GRABBIT, we not only venture into servicing but also technology that is overall favorable to the environment. Our premium vending machines use Green Technology which results in less carbon footprint.
Ruminative design and smart technology makes us one of the most reliable and consumer-friendly snack vending machines.
Through our products at GRABBIT, we sell an experience and not merely a service
Grabbit Cafe
Grabbit+ has witnessed stupendous growth and success due to continuous innovation. Adding one more feather in its cap, Grabbit+ introduces you to Grabbit+ CAFÉ –A Complete Automated Solution that employs a revolutionary concept to provide a 'one-stop-shop' refreshment experience.
Maintaining focus & energy throughout the day is essential for productivity at work. Grabbit+ CAFÉ, with the help of unmanned automated machines, has the ability to offer a wide array of products to excite and invigorate your workforce by satisfying their mid-morning hunger craze, taking care of their afternoon energy crash and keeping them energized during late night working hours.
It offers a variety of the following items that constitutes more than 130 variants, along with the support of 24×7 operations.
Snacks & Beverages
Fresh Juices
Perishables
Ready to eat products
Bakery products
Range of Hot Beverages
Grabbit+ CAFÉ-A Complete Automated Solution, works for different situations that are typically encountered at work places; from tight schedules to busy offices, from climatic hazards to late working hours, it suffices all the basic refreshment needs of your employees.
Grabbit+ CAFÉ's smart and modern range of vending machines has you covered with the best in class globally advanced technology, exclusively designed with a fine touch of professionalism and housed to make your café area more appealing, aesthetically. Grabbit+ CAFÉ – a Complete Automated Solution, comprises of Hi-tech machines designed by Crane merchandising systems from USA and Necta from Italy, thus giving an international flair to Indian market.
Grabbit Mall
Grabbit+ has stridden ahead the Innovation and Technology witnessing stupendous growth along with success. Since Technology is a win for everyone Grabbit has initiated a mobile vending application that acts as the end user's interactivity for secure, convenient and hygienic vending.
Adding one more feather in its cap, Grabbit+ introduces you to Grabbit MALL –A Complete Automated Solution that employs a revolutionary concept to provide a Touch less 'one-stop-shop' experience thus shrinking the entire store into a convenient store which is no more a luxury but an essential.
During COVID-19 Pandemic, most professionals are working from home and for purchase of untimely essential requirements, Grabbit Mall is the worry free Solution for contactless automated vending which is APP Based and has the ability to offer a wide array of products within the premises.
It offers a variety of the following items that constitutes more than 250 variants, along with the support of 24×7 Customer care.
Snacks & Beverages (Biscuits, chocolates, juices, cereals, cakes, lassi, soups etc.,)
Perishables ( Sauces, Butter, Cheese, Tea sachets etc.,)
Fresh Juices
Fresh Fruits
Medicare
House cleaners
Skin Care
Hair Care
Personal Care Products (tampons, condoms ,wet tissues etc.,)
Baby care Products (Baby Diapers, Wipes , Oil, baby food, Soaps etc.,)
PPE Essentials (Gloves, Mask, Hand Sanitizers etc.,)
Grabbit MALL ensures social distancing and remains an open and safe channel for Purchase of all the daily essentials keeping hygiene and easy availability as the priority including intensified cleaning and disinfection of surfaces of machines.
All Our operations are as per COVID -19 norms and Grabbit MALL includes a smart and modern range of Touch less technology with the Antibacterial and Antispore coating exclusively designed with a priority to safeguard the users while dispensing products.